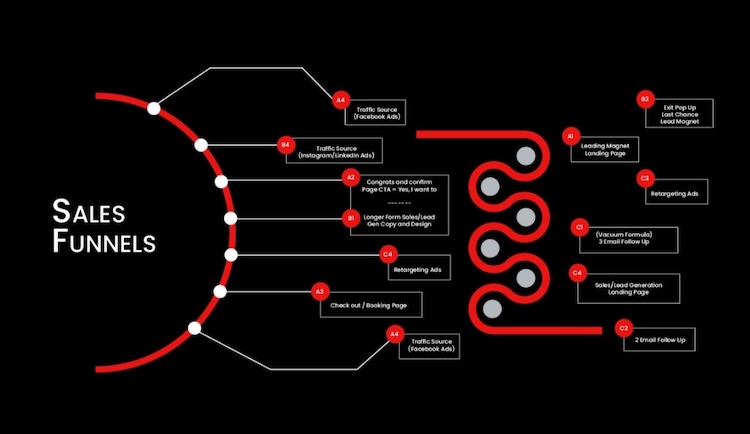 A sales funnel is the route a user take though a systems on their way to becoming a customer. 
This essentially is the UX (User Experience) for customer acquisition.  It comprises of various sections including:
Landing Pages : A landing page is a stand alone web page specifically designed for a certain market or advertising campaign. It is where the visitor first 'lands' when making initial contact with the website.
Lead Capture : Capture a potential sales details and convert them into a sale via email or retargetting.
User Flow: The user flow takes them from the landing page through a series of steps to a final goal.
CRM/Email Funnel : An email funnel is where you nuture a lead via a series of email to convert them into a paying customer.
All of these components need to work together to optimise conversion rates and customer profitability.  We have been doing this for a long time and understand the psychology around why people buy and how to convert them.
We are experts at optimising these to increase conversion ratios and monetisation.